American Businesses Predict 3.1 Percent Rise in Revenue in Next 12 Months, Surpassing the Global Average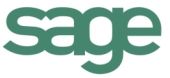 IRVINE, CA–(Marketwired – Oct 15, 2014) –  American business confidence is at a four-year high, with the majority of businesses predicting significant growth in revenue and staff in the next 12 months, according to research published today by The Sage Group plc. The annual Sage Business Index surveys close to 14,000 small and medium-sized businesses (SMBs) in 18 countries around the world.
For the first time in four years, businesses around the world are more optimistic than pessimistic, with scores rising above 50 (out of 100) across all three areas surveyed: their own prospects, their national economies and the global economy.
Confidence
U.S. business optimism over their own prospects is the highest it has been for four years, with confidence rising 2.88 points to 67.53 in the last year. Confidence in the local economy is also improving, climbing 0.42 to a four-year high of 53.22. However, despite an improvement of 0.80 points, doubts over the global economy remain, with businesses rating their confidence at 48.60, 3.08 points below the global average.
Predictions for growth
The rise in confidence is reflected in businesses' predictions for the year ahead. The majority of businesses (58 percent) anticipate their revenue will grow by an average of 3.1 percent in the next year (above the global average of 2.5 percent). Nearly half (44 percent) say the number of people their business employs will also increase in the same time period, by 2.5 people on average.
Attitudes toward risk
More than half (54 percent) of American decision makers describe themselves as risk seekers, and only a quarter as risk averse, placing them above the global average (49 percent risk seekers and 31 percent as risk averse). This is also a 7 percent increase in the number of risk seekers in the last 12 months.
Exporting
Among the most confident were those businesses operating beyond their domestic market. About a third (33 percent) of those surveyed say they do business in countries outside their own, stating that exports account for 17 percent of their revenue on average. Indeed, exporters say the last year has been a good one, with 45 percent seeing their level of exports increase and just 9 percent saying they have fallen. Furthermore, more than half (52 percent) expect export revenue to increase by 4.5 percent on average in the next year.
However, many businesses do not feel they are supported in their ambitions to grow their exports. Just 16 percent say they receive the support they need from government, with a quarter saying the one thing the government should do to help them grow exports is to make changes to legislation, while 24 percent would like to see greater financial incentives.
Blog Post: Business Confidence Is Rising, Now What? http://sge.bz/1xS0Dvj
"Social media and mobile solutions have done so much to tear down language barriers and lessen the importance of physical location," said Pascal Houillon, CEO of Sage North America. "To keep the global economy moving in a positive direction, small and midsized companies — the backbone of the American economy — must keep growing and thriving. Strong focus on the customer experience, retention of top employee talent, and increased government support for exporting will help fuel that growth. U.S. businesses should also continue being risk seekers, since some of the greatest achievements can come from taking risks."
Additional resources and information about the Sage Business Index can be found at: http://na.sage.com/us/our-news/business-insights and: www.sage.com/businessindex
Summary of Global Statistics from the 2014 Sage Business Index
Businesses' confidence in their own prospects rose 2.13 points to 64.14, while confidence in their national economies rose 2.78 points to 51.63, and confidence in the global economy rose 3.08 to 51.68.
Fifty-eight percent of businesses predict their business revenue will grow in the next year by an average of 2.5 percent, while just 21 percent think revenue will shrink.
Forty-three percent of businesses say the number of people their business employs will increase in the next 12 months. while only 9 percent think their headcount will decrease.
Nearly half (49 percent) of business decision makers described themselves as risk seekers, and just 31 percent described themselves as risk averse, compared with 47 percent and 32 percent respectively in 2013.
Forty-one percent of respondents do business in countries outside their own. Those exporters estimate that exports account for 20 percent of their revenue, on average.
In the last year, 40 percent of exporters saw their level of exports increases, with just 11 percent saying they had fallen.
Fifty-four percent of exporters expect export revenue to increase in the next year, by 3.2 percent, on average.
Just 12 percent of businesses say they receive the support they need from government to grow their exports, with the two biggest barriers' being logistical costs (30 percent) and the level of competition in international markets (25 percent).
Nearly a third of businesses (29 percent) believe the one thing government should do to help them grow exports would be to provide greater financial incentives.
Twenty-three percent of decision makers believe the biggest obstacle to growing businesses is the level of government bureaucracy and legislation, while 16 percent cited tax rates and tax relief, and 11 percent said their government's handling of economic issues.
Nearly a quarter of businesses (23 percent) believe that the most important thing their government could do to help businesses is reduce business bureaucracy, and over a fifth (21 percent) called for a reduction in business tax.
Note to editors: As part of the global Sage Business Index 2014, Sage interviewed 13,710 decision makers from small and medium sized businesses in 18 countries, between July 9 and August 29, 2014. In the U.S., specifically, Sage interviewed 1,135 small and midsized businesses during the same time period. The research follows similar studies conducted in 2011, 2012 and 2013. All data is available on request.
Connect with Sage North America: