Master Cloud Aggregator Unveils New Services Offerings, Programs and Initiatives at the 2013 Ingram Micro Cloud Summit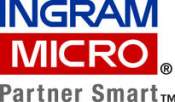 PHOENIX, AZ–(Marketwired – Apr 9, 2013) –  The North America Services Division of Ingram Micro Inc. (NYSE: IM) today announced its Cloud Marketplace now offers 170 solutions including new telecom services, hardware as a service (HaaS) bundles and more than a dozen new cloud-based services.
"The impressive year-over-year success of Ingram Micro's cloud business and our Cloud Summit, combined with the mounting success of our channel partners, are excellent performance indicators that affirm our belief that 2013 will be a strong year for cloud services in the IT channel," says Renee Bergeron, vice president of managed services and cloud computing, Ingram Micro North America. "We're pleased to further expand the Ingram Micro Cloud portfolio as we continue to demonstrate the success, opportunity and positive impact cloud services are having on the IT channel and in particular for our channel partners. Additionally, we're thrilled to see the attendance of our Cloud Summit soar to a record-setting 800 attendees."
The offerings being launched at the 2013 "All Sky. No Limit." Cloud Summit include Ingram Micro's new Cloud Telecom Services. Available now and a first for distribution, this new program aggregates the voice and data services and support offerings from many of the nation's leading telecom carriers including CenturyLink and Time Warner Cable Business Class into a channel-friendly delivery model that offers channel partners standardized pricing and support services to complement existing cloud and hardware/software solutions.
Also making its debut this week is the Ingram Micro HaaS program which enables U.S. channel partners to expand their managed service offering with no upfront cost by reselling hardware/software/cloud services packages to their end users at an economical monthly price. Available now, the new HaaS Program features three different laptop and Microsoft office bundles from both Lenovo and HP. Additional vendors and hardware packages will be added throughout the year.
Ingram Micro Cloud Marketplace Now Features 170 Services and Solutions
At the 2013 Cloud Summit, Ingram Micro welcomed more than a dozen new vendors and solutions to its fast-growing Cloud Marketplace. The distributor also launched a new marketing and reseller enablement program called "Seeding the Cloud," which provides Ingram Micro channel partners with the resources needed to design and execute a go-to-market plan, as well as drive end-user lead generation for cloud services.
In addition to Ingram Micro's telecom services and HaaS bundles, a number of new and expanded services will be made available to channel partners within the next 30 days as part of the Ingram Micro Cloud Marketplace. These include:
Birst offers three editions of its enterprise-caliber business intelligence platform to Ingram Micro channel partners in the U.S. Each solution is designed to take data from disparate sources, make it analytic ready, and perform rich visualizations to help businesses to solve real problems quickly.
Box is a leader in enterprise content collaboration, with over 150,000 businesses and 92 percent of the Fortune 500 using its service. This new alliance with Ingram Micro North America marks the first technology distribution relationship for Box in North America and will allow channel partners to resell Box.
CenturyLink is a provider of data, voice and managed services in local, national and select international markets and a global leader in cloud infrastructure and hosted IT solutions for enterprise customers. The company also serves as Ingram Micro's primary provider of multi-protocol line switching (MPLS) service for its new hosted Hosted Collaboration Solution (HCS) services.
CyrusOne is a global enterprise data center and colocation provider that allows Ingram Micro channel partners in the U.S. to offer world-class data center solutions and IT infrastructure in fully-redundant, highly resilient facilities with excellent connectivity, 100% SLA guarantees, and high density computing capabilities.
DocuSign® eSignature allows Ingram Micro's U.S. channel partners to offer the leader in eSignature transaction management and the global standard for eSignature to customers of all sizes.
Medweb is a technology leader in the delivery of web-enabled, secure telemedicine, teleradiology, and RIS/PACS solutions with over 1,000 installations worldwide. Medweb's fully customizable platforms facilitate electronic acquisition, viewing, communication/ transmission, publishing, and storage of medical data captured by numerous modalities and devices.
NextGen Healthcare is a leading provider of integrated clinical, connectivity and financial solutions, including revenue cycle management services for ambulatory, inpatient and dental provider organizations.
RingCentral Authorized Dealer Program enables Ingram Micro channel partners in the U.S. and Canada to offer RingCentral's Office cloud business phone system as a more flexible, accessible alternative to legacy, on-premise PBX phone systems.
Reflexion Archiving, Discovery and Recovery (RADAR) services allows Ingram Micro channel partners in North America to provide customers with a complete, searchable email archive that can be accessed at any time, from anywhere on the Internet.
Vistara IT Operations Platform is a SaaS-based solution that allows channel partners to rapidly provision private and public clouds by simplifying IT automation. Using Vistara ITOP, Ingram Micro channel partners in North America can remotely manage modern hybrid cloud environments and provide customers with 24/7/365 service and support that can easily scale as the needs of the business grow.
Additional details surrounding the new offerings are being announced at this week's Ingram Micro 2013 Cloud Summit in Phoenix, Ariz. Excerpts from Ingram Micro's annual Cloud Summit can be found on Twitter via the hashtag #IMCloud2013.
MSPs, solution providers and IT cloud integrators who are interested in becoming an Ingram Micro partner and purchasing cloud services featured on the Ingram Micro Cloud Marketplace, please contact the Ingram Micro Services team at (800) 705-7057or visit www.ingrammicrocloud.com.
More at www.ingrammicro.com