The World's Largest Gathering of HR Experts, Practitioners and Vendors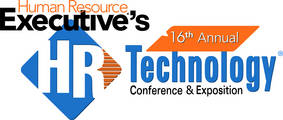 HORSHAM, PA–(Marketwired – Aug 12, 2013) – Human Resource Executive® magazine, the premier publication focused on strategic issues in HR, today announced that IBM's Rudy Karsan, founder of Kenexa, will appear on stage at the 16th Annual HR Technology® Conference & Exposition, October 7-9, 2013, at Mandalay Bay in Las Vegas, where he will present his vision of the future of HR, demonstrating the role of IBM Watson, known by many as the technology innovation that beat the all-time champions of Jeopardy!
On the final day of the HR Technology Conference® attendees will see first-hand how cognitive computing, systems that are taught not programmed, will enable and help transform the HR function. Through onstage interaction, Karsan will demonstrate Watson's role as a trusted adviser, providing personalized, evidence-based, contextually relevant responses to questions posed in natural language.
"Organizations increasingly acknowledge that their top asset is not the product or service they sell or the revenue they generate, but their human capital and the collective knowledge and skills their employees bring," said Karsan. "In this 'Age of HR,' the ability to access technology that can benefit the workforce in all ways imaginable is the key to empowering people and improving productivity."
"Throughout the 16-year history of the HR Technology Conference®, our goal has been to connect attendees with the thought-leaders and technologies that can improve the way they perform their jobs," said Bill Kutik, conference co-chair and technology columnist for Human Resource Executive®. "I am eager to see how a visionary like Rudy speaks to the possibility of cognitive computing in the HR space. It will certainly be an exciting way to open the final day of the conference."
Considered one of the top two annual HR conferences, this year's HR Technology Conference® will be the biggest in its history, providing attendees from around the globe with expert insight and practical information about some of the biggest challenges facing HR professionals today. Those include SaaS, The Cloud, Big Data, social media, mobile capabilities, video, analytics and gamification — as well as such traditional processes as recruiting, learning, career development and talent management.
In addition to the session with Watson, other highlights of the conference agenda include:
"The HR Tonight Show Starring Bill Kutik." In his final appearance before stepping down as conference co-chair, Kutik and co-host Naomi Lee Bloom will interview a varied and impressive group of industry experts.
The first ever "HR Tech Talks," given by some of today's leading thinkers in HR technology on a range of topics they are passionate about, including work, technology, management and more.
The Fifth Annual "Awesome New Technologies for HR" session — produced by new co-chair and Kutik's successor, Steve Boese — highlighting the new HR technologies driving the enterprise software renaissance, with live product demonstrations from a range of innovative vendors.
Opening keynote from "Wikinomics" author Don Tapscott, a leading authority on innovation, media and the impact of technology, who will share his unique insight on the transformative impact of radical openness.
Closing keynote from top industry influencer Jason Averbook, who will explain his own vision of what the future of HR technology promises, especially the opportunities not to be wasted.
In addition, the program agenda offers a range of innovative general sessions, provocative panel discussions, presentations delivered by the world's leading companies and small group discussions with industry luminaries. When combined with the world's largest HR technology expo with more than 260 exhibitors, attendees will gain crucial insight into the technologies, ideas and proven best practices that they can take back to their organizations and implement immediately.
More details about the HR Technology® Conference & Exposition can be found at www.HRTechConference.com or by calling 1-800-727-1227. Register by September 23 and save $350.00.