Mobile/Wireless, Outsourced IT Services (Including Cloud), and Hardware Investments Rise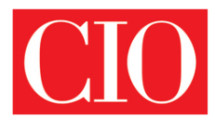 FRAMINGHAM, MA–(Marketwired – Aug 2, 2013) – IDG's CIO, the executive-level IT media brand providing insight into business technology leadership, reveals the CIO Tech Poll: IT Economic Outlook results for June 2013. The study indicates that IT leaders are seeing increased budgets over the next year, with an overall increase of 4.9%, and that mobile/wireless, outsourced IT services (including cloud) and hardware investments are on the rise. As tech investments continue to rise, IT remains a leader in the tech purchase process and collaborates with line of business (LOB) executives on determining the business need.
Spending on New Projects Rises
CIOs remain optimistic on IT spending in the coming year, with more than half expecting to increase their overall budget. There are also fewer organizations decreasing their IT budget (17% in June 2013 vs. 23% in Nov. 2012). Several tech categories are seeing a bump in spending since the April 2012 study, specifically mobile/wireless (up 6% from April), outsourced services (including cloud — up 6%) and hardware (up 7%). Additionally, 48% of CIOs are using an increasing portion of their budget for new projects, and growing topline revenue is driving 36% of new project spending. Enterprise organizations (1000+ employees) are more focused on increasing external relationships and experiences (42% vs. 28% of SMB), whereas SMB ( < 1000 employees) are more focused on internal support and services (37% vs. 32% of enterprises).
"Technology is providing enterprises with more tools to engage with their customers, grow revenue and make quicker strategic decisions," said Adam Dennison, VP/Publisher of CIO. "The growth in new project spending gives solution providers the opportunity to continue to serve their customers and expand the partnership."
CIO Key Partner in Tech Spending
Looking at the collaboration between IT and LOB for IT purchases, respondents say that LOB most frequently identifies the business need or opportunity and then turns to IT for recommendations on technology solutions and provider selections. IT maintains direct control for the majority of IT investments and CIOs anticipate that will remain relatively consistent 3 years from now. Outside of IT, operations and marketing are the most likely departments to have a portion of their budget allocated for tech investments. However, even when another group is the project lead, 98% of CIOs highlight IT's involvement in those technology purchases.
To review the full results, contact Adam Dennison, VP/Publisher, CIO at adennison@cio.com.
About CIO Tech Poll: IT Economic Outlook Research
The CIO Tech Poll: IT Economic Outlook Research is conducted twice a year, among heads of IT, to gauge how current economic conditions are impacting IT spending. The current CIO Tech Poll: IT Economic Outlook was conducted between May 9, 2013 and June 6, 2013 through the CIO Forum on LinkedIn and the CIO customer database. Results are based on 209 respondents who indicated they are the top IT executive at their company or business unit.
More at www.cio.com