Company CEO Points to Cloud, Context and Mobility as Key Drivers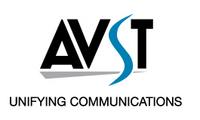 FOOTHILL RANCH, CA–(Marketwire – Oct 10, 2012) –  Applied Voice & Speech Technologies, Inc. (AVST), a leading developer of cloud and premise-based Unified Communications (UC) software solutions, today announced its participation in the Society of Telecommunications Consultants (STC) Fall Conference in Baltimore, Maryland. AVST President & CEO, Hardy Myers, will deliver a presentation titled, "State of UC — 2012 and beyond," on Thursday, October 11. Myers will provide insight into IT executives' UC initiatives now and into the future to aid attendees in their understanding of the true state of the UC market. Myers' presentation explores:
Key drivers of UC investments
Obstacles to UC investments
The evolving vendor landscape
Market trends: Hyper-hybrid cloud, context and mobility
The mobile explosion
Maximizing UC investments to create a more productive, available and engaged enterprise
"Last week marked our 30 year anniversary," said Denny Michael, AVST Vice President of Marketing. "Our success over the years has been largely due to our ecosystem of consultants and resellers, which we highly value. Educational gatherings like the STC Conference provide us with an ideal forum for networking with consultants and sharing UC customer experiences."
Founded in 1976, the STC is a non-profit professional association of independent information and communication technology professionals, dedicated to enhancing the skills and expertise of members and delivering consulting services to clients with integrity and creativity. The STC membership includes consultants with diverse skills from all areas of information and communication technology. Please visit http://www.stcconsultants.org/?page=Conference for more conference details.
More at www.avst.com.